A rare ability to help guide you on your path…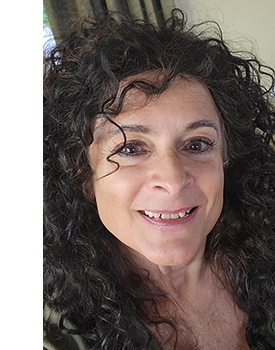 Rose Ledbetter is an internationally known clairvoyant, healer and teacher. She is a natural third generation psychic and healer. Her Native American roots have been instrumental in nurturing her intuitive and healing abilities over the past 25 years.
Rose has done thousands of readings and has taught many classes and workshops. Many of her clients are doctors, psychotherapists, writers and artists. Movie and television celebrities call on Rose to receive clairvoyant readings and healings.
Rose is a graduate of the Berkeley Psychic Institute and an ordained minister of the Church of Divine Man and the Church of Aesclepion Healing. She has trained with authentic Native American healers and medicine men and women in both the United States and Mexico over the past twenty-five years.
Testimonials
"I have been working with Rose for over four years. She has truly changed my life.  When I thought the world was crashing in and therapy was the only answer, I chose Rose as my guide and counselor for the journey.   I am very grateful for that decision.  She was and still is there to validate my truth and to help me to become more truly who I am."           -Sharyn Desideri
---
"We have both enjoyed many readings from Rose for almost twenty years, always finding profound  resolution and spiritual  insight from her readings.   Past life as well as present life information "seen" by Rose has been immensely helpful for solving many difficulties, finding forgiveness and subsequently the strength to move past negative energy.  Rose provides wonderful support in assisting to re-establish personal, positive energy.  Rose has remarkable gifts as a healer and clairvoyant.  We highly recommend her capabilities to anyone seeking a path to spiritual healing or soul awakening as she clears the way for individuals seeking to find positive spirituality, heal themselves and learn to walk in beauty."  -Gary and Karen Wallaert

---
"Rose is an amazing loving and truly spiritual woman. She has a special divine gift
that enables her to help people with any problem. She has helped me build my faith.
With divine guidance, she has helped me in every area of my life. I am now focused, strong, energized, inspired, patient, and building a new life with my soul mate. If you want to improve your life, I wholeheartedly recommend you make an appointment with Rose as soon as possible. "
I love you, Rose, with so many millions of thanks,
Toni X x x x x

---
"Rose has guided me to make enormous discoveries about myself in the spiritual realm during the past 16 years.  I have learned to mediate, create, and heal my life emotionally and physically with her guidance and validation.  The truth is, my life has changed to one of positivity and peace.  I can't imagine what my life would be without the gift of working with Rose."     -Casey Arena

---
Rose's sharp intuition and powerful healing abilities have cleared my path towards optimal soul development.  Her talents for clearing  energetic blocks and  recognizing key psychological issues are gifts that would greatly contribute to anyone dedicated to releasing the past and understanding the core issues that block contentment and successes. Rose is a dedicated and gifted healer.   I am grateful to  know such a sincere and beautiful spirit!
---
Rose Ledbetter is an angel sent from the Heart of Love.   Her presence of compassionate understanding seems unlimited, and is tempered with wisdom that has been passed down through generations of healers in her family.
I have worked with many so-called healers over the course of my lifetime, and Rose is one of the most gifted and skilled energetic healers I have ever come into contact with.  She is a master at both reading and then helping to bring your energetic (and thus physical, mental, emotional and spiritual) systems into balance.  
For over ten years now, I have worked with Rose by telephone to help support changes I want to make, to help lift energetic blocks, and to help me gain insight into blind spots.  She has helped friends, family and me to heal physical ailments, move out stagnant, dense or dark energy, open up the flow of chi, and to change long-held patterns of limitation.  I trust Rose implicitly with the most troubling and the most treasured parts of my life.  I know I will always be greeted with genuine compassion and love, and that she is dedicated to helping me get to the heart of the matter.
I know of no other healer who has the versatility and agility Rose has as a healer.  She is the healer's healer, and has mastered the art of healing through the Heart of Love.
Thank you Rose for the Grace of your presence on this earth at this time.
- Peggy M.

---
Over the past fifteen years Rose has helped me enormously. Always professional, yet nurturing; she is very gifted in reading myself and others in my life. She explains why and how people act the way they do. Rose has given me so much insight and ultimately hope which has helped me through many difficult patches.
Thank you, Rose!
- Claire C.

---

Dear Rose,
I am writing this testimonial for you with all my heart.
Throughout these past years of working with Rose, her guidance, kindness, humor and love have deepened my understanding and experience for which I am eternally grateful. I love you Rose!
- G. B. In California

---
Anytime at which one receives the sublimely harmonious gift of Rose in his/her journey is the perfect moment; with each and every step she nimbly, seamlessly facilitates the instant return to the comfort of one's own heart for an excursion paced within the gentle cocoon of her ever-patient, -uplifting, and -joyful support.
From the vast tapestry of her spiritual accomplishments and gifts, she also generously draws from her personal core of pure integrity and compassion, where any reflection is always wholly unconditional: a true marriage between heaven and earth.
Inspiring full trust and confidence within her healing sessions of every level, Rose easily draws all back, where every "work" is a treasure, tailored to one's own divine balance; discovery is as soothing and welcome as it is exciting with her. She will be a true friend to you and your soul forever!
(another eternally grateful and blessed recipient of the R. L. golden heart)
I meant to keep up my old way of thinking, you know the one that says "take what is useful, by coincidence, and write the rest off to superstition."   I almost had the story written perfectly, but something happened.  Rose (Ledbetter) in her generous and unaffected way, gave me my first 'reading'.  I saw things in a new way.  How she does this is a thing of beauty, literally and figuratively.  It is a mystery in the way that a baby being born is a mystery..not inexplicable, just deeply cooling, fantastically helpful, and ultimately one feels a sense that some healing has happened.  I love her.
- Mary D. Howard

---
Hi Rose,
 
Spring is approaching and with it, the pleasure of seeing you in Rio Caliente again. What an uplifting experience for guests and staff alike, your loving energy around us. How many years have you come, about 20? Guiding people to express their highest potential. We are so thankful and pleased, many blessings and see you soon!
 
Love,
 
Regina Ochoa
Program Manager
Rio Caliente Spa
---

Rose has been an stabilizing force in my life for 20 years.  Before working with Rose I had met with many different clairvoyants, I found Rose to be confident, caring with an accuracy that still surprises me at times.
After my Brother passed away my Mother was non-responsive to life. I heard about Rose from a girlfriend and wanted to see if she could help my Mother move past the pain of losing her son. We traveled once a month to see Rose, for over a year. To this day my Mother attributes Rose with her ability to move through the intense grief she felt. For me I watched my Mother slowly get her life back.    
As the years rolled by, for me, Rose continues to give me the ability to overcome many of life's surprises and loses.  I truly believe my family and myself are in a better place today because of my work with Rose.
I wish Rose many blessings and smiles,
- Jerri Murphy
---
I am thrilled to have the opportunity to recommend Rose Ledbetter as a psychic counselor.  As a Doctor of Oriental Medicine, I have used Rose to assist me in solving the most difficult physical, mental and spiritual problems, both for myself and my patients over the last five years.  I would highly recommend Rose for all of your needs.
 
- Dr. Zane Zynda, D.O.M
---
Rose is an angel that graces this plane with spiritual and intuitive gifts that are without measure.  Her powerful magnificence brings the magical into reality.  My family and I can't imagine the last 18 years without Rose's guidance, love, vision, and clearings. She transforms dark, limiting energy blocks/cords/influences into sparkling clarity, where enthusiasm flows, chi is enlivened, goals come into focus, and dreams are realized.  Speaking with Rose on a regular basis has been one of the greatest gifts of my life.  She is a true and generous blessing to everyone who knows her.

- Anonymous

---
Hi Rose!  Finally I am sending this to you...Blessings!!  Hope to see you soon...
At a time of personal angst and searching, the Universe connected me with Rose and I have consulted her for healings and classes ever since.  I consider her to be my most cherished and trusted spiritual ally.  The concepts I've learned have changed the way I look at the world.  What once filled me with despair on a personal and global level I now see as a process of cleansing.  I highly recommend her nurturing and enlightening work to all souls.
Discover Your Life Path With a Clairvoyant Reading and Healing from Rose Ledbetter
• Relationships
• Career
• Money
• Creativity
• Past Lives
• Healing Concerns